New Feature: Scratch Pad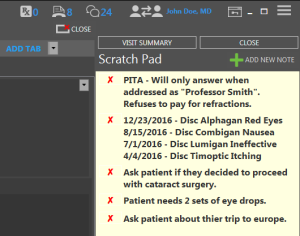 The new version of EyeMD EMR will feature a new way to document information you need to know without making it part of the official clinical record. Scratch Pad allows you to easily view and document text that will help you provide better care without the worry of disclosing this information to requestors who do not need to know.
Clinically irrelevant things like patient preferences, ice breakers, patient oddities, and internal workflow details now have a safe and easily accessible place to live.