Stage 2 Update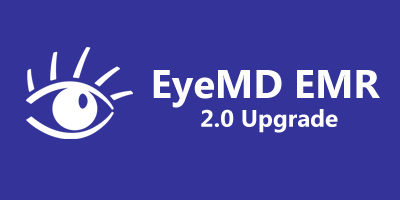 We are currently well into Stage 2 of our roll out and have migrated approximately 30% of our clients to the new version. Our largest client with 84 physicians and 625 employees migrated last month, and they are doing great and loving the new version. We are quickly reaching the point where we can perform a mass migration of all remaining clients and expect all remaining clients to have the opportunity to upgrade by the end of this year. If you are in Stage 2 and have not yet been given the opportunity to upgrade, we will be contacting you soon. If you signed up for Stage 3 (or never signed up) and would like to be moved to Stage 2, please contact Customer Service.
A few customers have understandably brought up concerns about our certification status. EyeMD EMR 2.0 is a 2015 Edition certified product. That said, there are a few outstanding certification items that are required for us to complete before you can attest for PI in 2020. Certification testing for these items is currently scheduled for December 14-16, before our deadline of December 31st. Rest assured that clients that upgraded to version 2.0 will be able to attest for PI for the 2020 reporting year if they prefer that option over the hardship exception.
We understand that some customers may be wondering why there are still outstanding certification items required for 2020 PI submission, and that they may feel this is a cause for concern. There are a number of reasons why we made the decision to put those items on hold, but ultimately the main reason is our deadline to certify the items required for PI submission is December 31, 2020. We focused our attention on issues that came up during Stage 1 of our migration. Since moving to Stage 2 of the roll out, we switched gears to complete the remaining certification items needed for PI submission. We scheduled the testing event in late December so that we can focus our attention on migrating customers to the new version for 2021. Although some customers may not understand our rationale, rest assured we chose the best path that led to the best possible outcome, and that no EyeMD EMR customer will receive a MIPS penalty for 2020 because of these circumstances.
We thank you for your understanding and look forward to 2021 which will be our greatest year yet!