Why EyeMD Electronic Medical Records Software?
We understand your challenges. Developed in a busy ophthalmology practice, EyeMD EMR's knowledge of ophthalmology remains unrivaled. As the most comprehensive ophthalmology EMR software on the market, EyeMD EMR delivers flexible  workflow efficiency and unmatched imaging capabilities, so you can focus on patient care.
How many of your colleagues love their EMR software system?
Our customers:

Would buy EyeMD EMR software again*
Are more likely to recommend EyeMD EMR than any other vendor *
Report experiencing less hidden costs than any other vendor*
Score EyeMD EMR higher on overall system functionality than any other vendor*
*Based on Recent User Satisfaction Surveys Conducted by AAO & ASCRS/ASOA.

Customer service is the core of every successful partnership. We believe in giving you and your office staff all the support you need. That's why we've included unlimited technical support.
We're always available by phone, email, online chat or through our Support Portal. EyeMD EMR's U.S.-based support is available for any question you might have 24 hours a day, 7 days a week.
From initial training during implementation, to day-to-day questions and ensuring mission-critical continuity & performance through server monitoring and Server Sync, EyeMD EMR focuses on providing exceptional service to every customer.
Great customer service from Day One. Technical support is very responsive, kind and patient. I get problems resolved the day I call. They are also genuinely interested in what I see as a user and they are receptive to my suggestions.Dr. Michael Loeffler, M.D.
EyeMD EMR Healthcare Systems is committed to the ophthalmology specialty – and sub-specialties of Retina, Cornea, Pediatrics and Glaucoma.
We understand what Ophthalmology practices need: It's the only specialty EyeMD EMR serves! We're driven to innovate new EMR software solutions and improve workflows to solve the challenges of busy ophthalmology practices.
PARTNERS/CERTIFICATIONS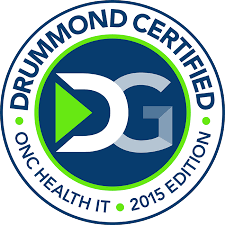 CONTACT US
CORPORATE OFFICE
27300 Riverview Center Blvd.
Suite 100
Bonita Springs, FL 34134
Toll Free: (877) 2 EYE EMR
Local: (239) 829-5959
Fax: (239) 949-5959
INTERNATIONAL CALLERS
Skype: eyeemr
Time Zone: US/Eastern