Certification Status Update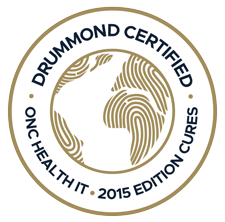 As we reported in December 2020, EyeMD EMR 2.0 was one of the first Ophthalmic EMRs certified to meet Cures Act Criteria. That said, we (along with most other EMR vendors) still needed to certify 170.315(g)(10) to be ready for 2023 reporting.
We are proud to report that EyeMD EMR 2.0 has passed all remaining certification criteria necessary for the Cures Act! The Drummond Group is currently preparing our updated certification package for submission to ONC. We expect our CHPL listing to be updated within 7-14 days.
We are aware that a couple unscrupulous competitors out there are spreading misinformation about our certification status. While it is unfortunate that some vendors resort to these types of practices, we can assure you that their claims are false and easily verifiable. Not only are we Cures Act compliant… we were one of the first to be Cures Certified! We don't even charge extra for it!
If you would like to discuss your 2022 attestation options with an application specialist, please reach out to customer service before December 31st.